Mortgage Calculator
The monthly payment below is based on the listing price of this home for a 30 year fixed rate mortgage at 3.5% with a 20 percent down payment. Change the information below to recalculate a monthly payment.
$
$
Approximate Payment Information
$
$

$
Calculate
Note: The above estimates are approximations only and WITHOUT ANY WARRANTY,expressed or implied, for the accuracy or applicablility of this information. Check with your financial advisor before making any loan decision.
| | |
| --- | --- |
| Property : | 中城大樓 288 8大道 |
| Type : | Apartment Building (For Sale) |
| Location : | Manhattan |
| Price : | $8,300,000.00 |
中城大樓288 8大道屋地25x100呎 2店12柏文年入$50萬售$830萬
* Please contact real estate agent below for more detail information

Click For Other Listing
Real Estate Agent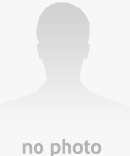 Agent Name:

PETER NG

Cell Number:

(917) 682-4011

Phone Number: