Mortgage Calculator
The monthly payment below is based on the listing price of this home for a 30 year fixed rate mortgage at 3.5% with a 20 percent down payment. Change the information below to recalculate a monthly payment.
$
$
Approximate Payment Information
$
$

$
Calculate
Note: The above estimates are approximations only and WITHOUT ANY WARRANTY,expressed or implied, for the accuracy or applicablility of this information. Check with your financial advisor before making any loan decision.
| | |
| --- | --- |
| Property : | Staten Island Be... |
| Type : | Residential (For Sale) |
| Location : | Staten Island |
| Price : | $0.00-$559,000.00 |
204 Eltingville Blvd Between: Katan & Lamoka Avenue S/D 1 家庭複式 3 床。1 1/2 浴池。大型 LR + FDR + 洗衣區。私人驅動器在 25 x 100 批。完成地下室 - 中央空氣 + 熱!0.371英里到斯塔頓島火車和巴士!靠近斯塔頓島購物中心,購物,餐廳和更多!詢價 $559,000.00 致電 347-526-5131 www.BrooklynRealProperty.com
Semi Attached Hampshire well maintained 1 family duplex built in 1965! 3 nice size bedroom with lots of closet space and hardwood floors throughout! Large living room with formal living & dining room , 1/2 bath on 1st floor besides main full bath on 2nd floor! Lots of windows throughout! Large open Eat in kitchen with build cabinet & original real wood cabinet a new wall oven leading to separate entrance to backyard and interior basement entrance! Separate washer/dryer on first floor! Basement full width of property with high ceiling , concrete floors and enclosed boiler with windows- can easily converted to extra family room or gym, home office! Private drive on a 25 × 100 easily can for 3-5 cars and private enclosed manicured backyard with she (he/she shed : )?) Vinyl siding and much more! Owner will need time to relocate! Best priced 1 family on market! Qualify buyers can buy with as low as 1% down & up to 75K in grant money to qualify buyer! Cheaper than renting! Staten Island nearest subway station ONLY 0.371 miles (Yes there is a train that takes you directly to Staten Island Ferry) Minutes to Staten Island Mall, Restaurant, night life , shopping and much more!!! Will NOT last!!
* Please contact real estate agent below for more detail information

Click For Other Listing
Real Estate Agent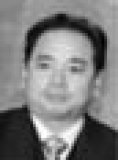 Agent Name:

JEAN-PAUL HO

Cell Number:

(347) 526-5131

Phone Number: