Mortgage Calculator
The monthly payment below is based on the listing price of this home for a 30 year fixed rate mortgage at 3.5% with a 20 percent down payment. Change the information below to recalculate a monthly payment.
$
$
Approximate Payment Information
$
$

$
Calculate
Note: The above estimates are approximations only and WITHOUT ANY WARRANTY,expressed or implied, for the accuracy or applicablility of this information. Check with your financial advisor before making any loan decision.

Location:
142-38 37 Ave, (10C), Queens, NY 11354
Open house
From:
2022-09-08

Time From:
3:00pm
To:
5:00pm
| | |
| --- | --- |
| Property : | EAST WEST TOWER ... |
| Type : | Condo (For Sale) |
| Location : | Queens |
| Price : | Contact for price |
EAST WEST TOWER CONDO Flushing prime location... Immaculate 10th floor corner unit with unobstructed view of Manhattan skyline & Queens private wrap around balcony & plenty to sunlight! Built in 2017 Modern Condominium with 2 Large bedrooms - Master bedroom with private bathroom! Open kitchen concept comes with granite countertops and a dishwasher. Aside from the doorman you also have your own virtual doorman and a door lock which you can use a number combination or fingerprint for entry.! Large living room with entrance to balcony! Woodfloors throughout! Individual smart central cooling/heating system. Dishwasher & 15 Yrs Tax Abatement, Doorman & Surveillance Camera System, Gym, Bicycle Rm, Recreation Rm, Floor To Ceiling Windows, Solid Wood Floor And Stainless Steel Kitchen Appliances & Smart Locks In Every Unit, conveniently located in downtown Flushing on 37th Avenue between Union and Bowne. close to all with supermarkets, restaurants, KTVs, pharmacies, banks all within one to three blocks away. Across the street and next door are medical and dental offices. Amenities includes doorman, Gym, Laundry room, elevators and a private parking lot downstairs. Tax abated & low common charges! Police precinct just a block away. BRP office Exclusive! Close to 7 trains, LIRR, and bus! Will not last!!
* Please contact real estate agent below for more detail information

Click For Other Listing
Real Estate Agent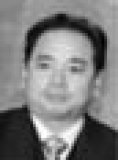 Agent Name:

JEAN-PAUL HO

Cell Number:

(347) 581-9506

Phone Number: