Mortgage Calculator
The monthly payment below is based on the listing price of this home for a 30 year fixed rate mortgage at 3.5% with a 20 percent down payment. Change the information below to recalculate a monthly payment.
$
$
Approximate Payment Information
$
$

$
Calculate
Note: The above estimates are approximations only and WITHOUT ANY WARRANTY,expressed or implied, for the accuracy or applicablility of this information. Check with your financial advisor before making any loan decision.

Location:
2823A West 17 Street, Brooklyn, NY 11224
Open house
From:
2022-09-03

Time From:
12:00pm
To:
1:00pm
| | |
| --- | --- |
| Property : | Coney Island Imm... |
| Type : | Residential (For Sale) |
| Location : | Brooklyn |
| Price : | Contact for price |
Coney Island Immaculate legal 1 family 3 bedroom duplex showplace! Entire house renovated with new Anderson windows, Modern eat in kitchen with stainless steel appliances, new boiler & 2 baths plus laundry room on 1st floor, new HVAC split unit Air Condition, Skylights and wood floors! Private enclosed backyard! Large rooms and lots of closets! Ample natural lights! Great location! Near to Coney Island Main Transit HUB , Coney Island entertainment & boardwalk! New water taxi to NYC , Mark Twain JHS and much more! Low Real Estate Taxes built in 1996! R6 zoning with 2,697 unused FAR! Buy with only 1% or 3% down payment & qualify for up to $ 110K grant money (See if YOU are a Qualify first time buyers- BRP exclusive) why rent when you can own this piece of American dream!
* Please contact real estate agent below for more detail information

Click For Other Listing
Real Estate Agent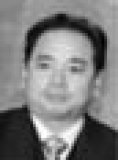 Agent Name:

JEAN-PAUL HO

Cell Number:

(347) 581-9506

Phone Number: