---
Designer Alexander Wang Lists His Chic Tribeca Loft
After six years in a huge loft in a landmarked Tribeca building, designer Alexander Wang is moving on. Wang purchased the apartment for $2 million in 2010 from noted fashion writer Holly Brubach, gave it a gut renovation, and is now looking for a modest profit—he's listed the place for $3.75 million.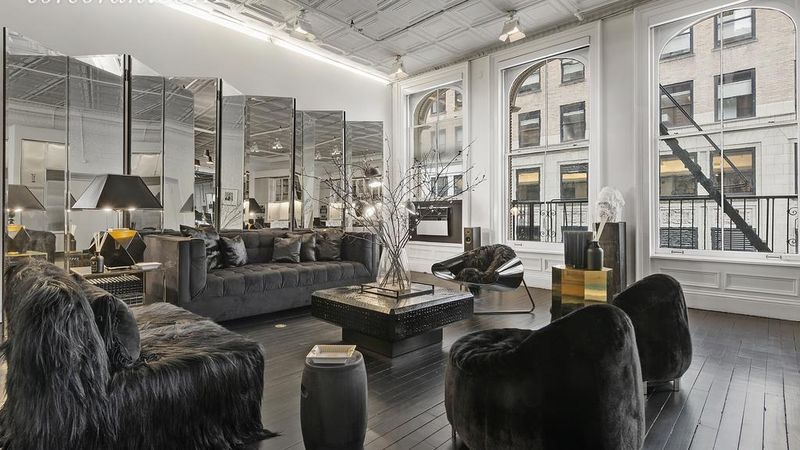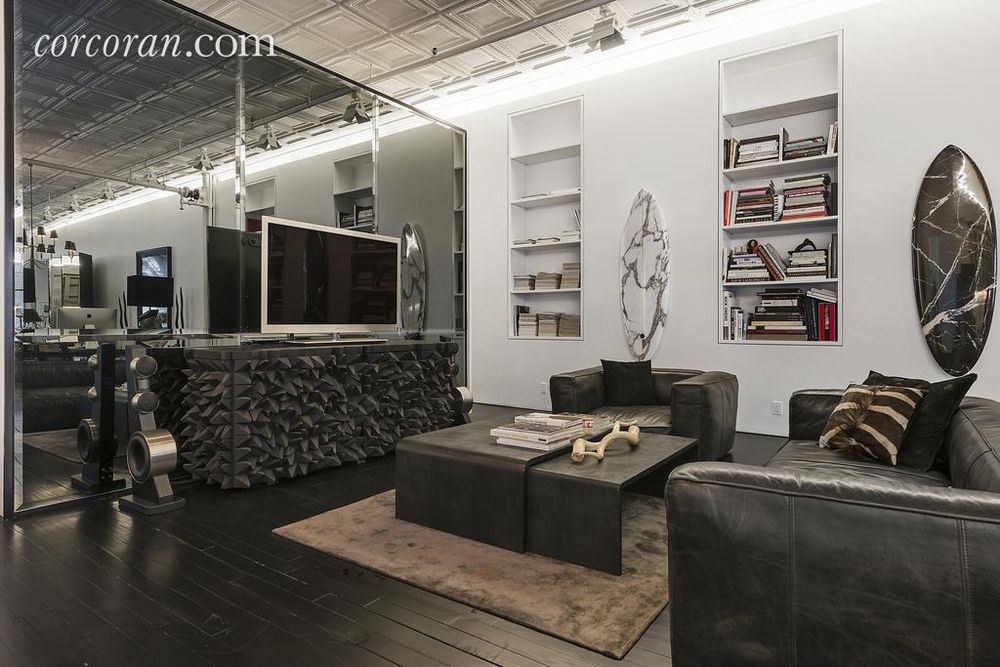 30' by 85' with 12'+ ceilings offers a rare and voluminous loft. The design and aesthetic pay homage to the best details of loft living. Fantastic light from over-sized mullioned windows with electric blinds offers southern and northern light. There are restored tin ceilings throughout the home. Instantly, you get a sense of industrial chic with its clever lighting as well as the dramatic interplay of ebony stained wood floors and painted white bricks. The gorgeous kitchen features Sub Zero and Gagganeau appliances, as well as stainless steel cabinetry with beautiful white marble counters and a huge built-in island. The living area is decoratively separated into a large living room, dining room and den area; all sizable areas in their own right but feel more spacious when kept open. Currently designed as a luxurious 1 Bedroom with a huge walk in dressing room - there is enough space to add additional sleeping areas if one chooses to. Additionally there are 2 bathrooms, both well appointed in white marble and white tiles and a large utility room with a washer-dryer.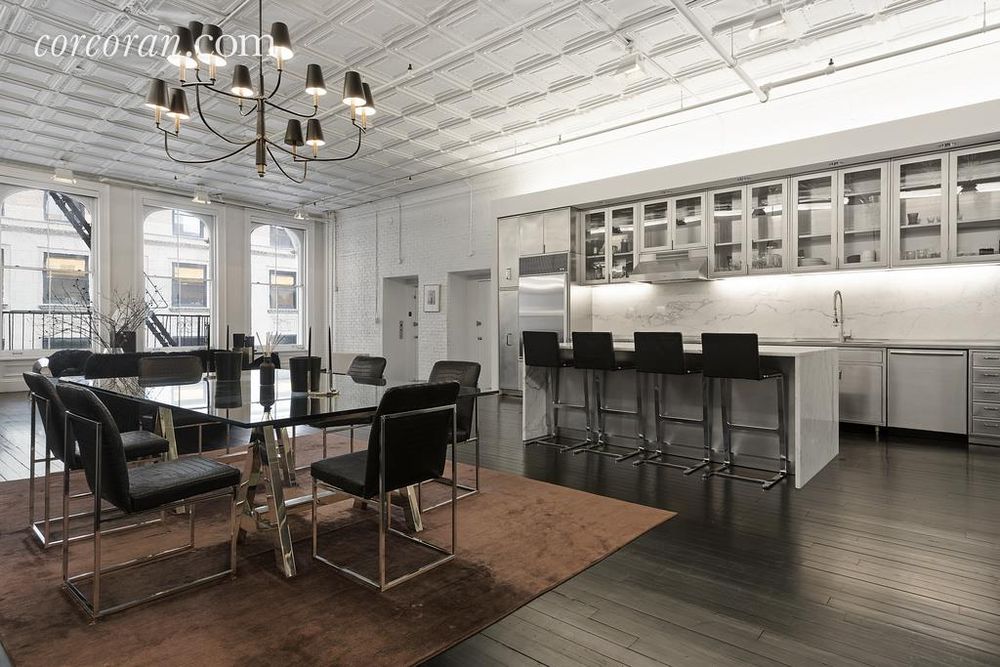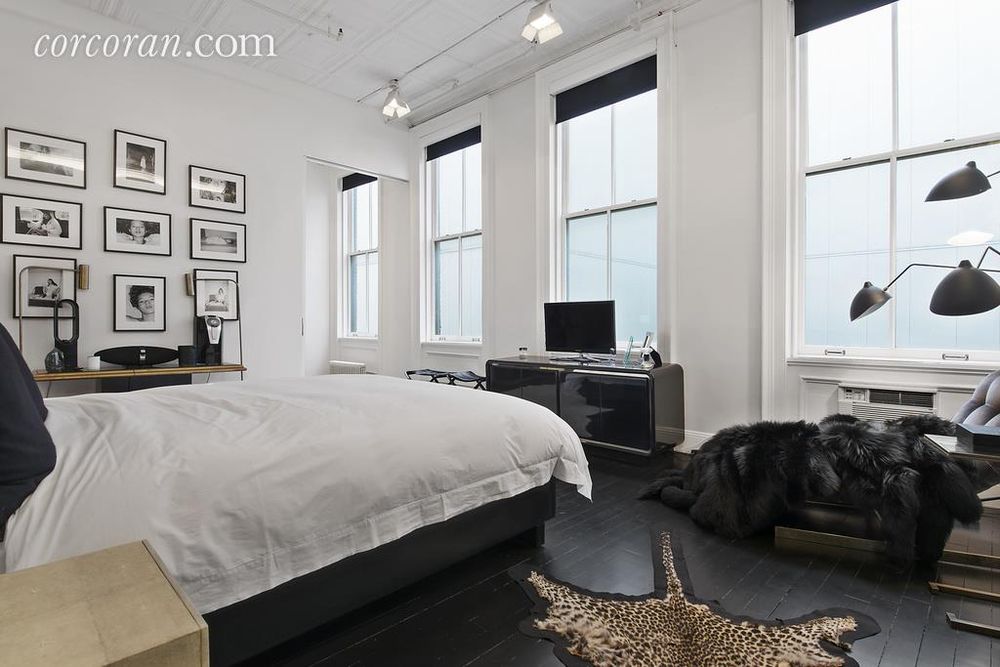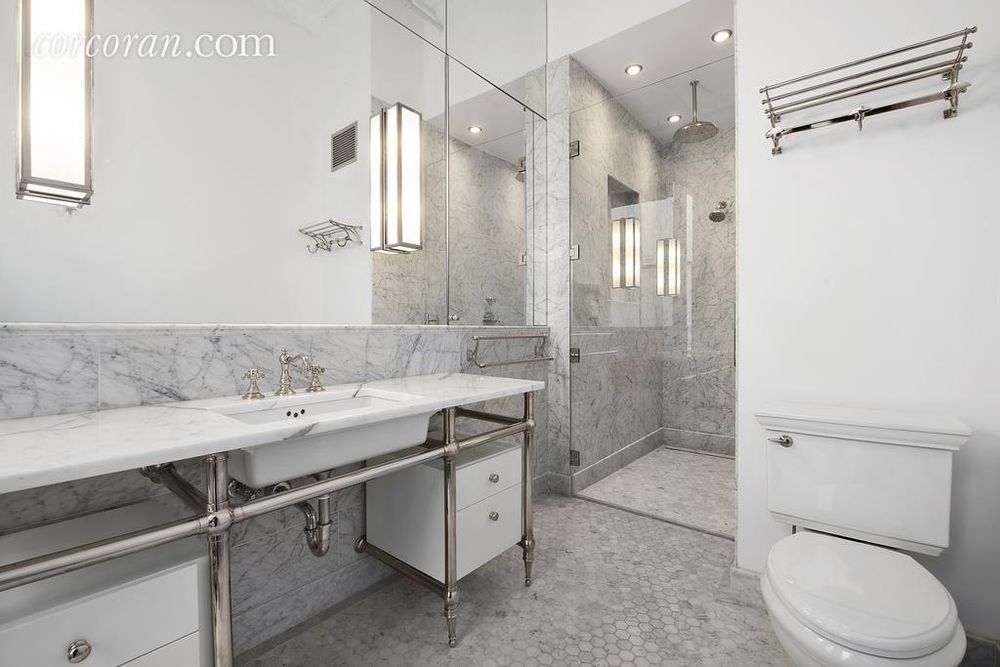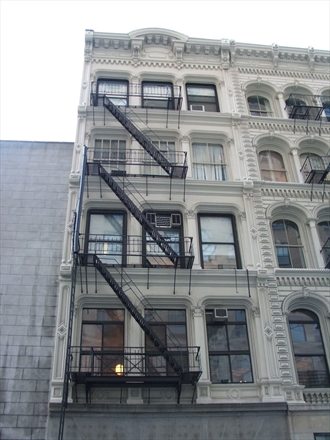 This intimate coop has only 2 apartments per floor and offers privacy with a key lock elevator. Pets okay. Centrally located close to all mass transit - 1,2,3,4,5,6,N,R,Q,A,E.
Coming Open House: Sunday, May 22, 12:00PM - 2:00PM
Price: $3,750,000
Type: Co-op | 6 Rooms | 1 Bedroom | 2 Bathrooms
Address: 39 Worth Street, Apt. 3E,Church Street and West Broadway
This listing courtesy of Corcoran
More info: http://www.corcoran.com/nyc/Listings/Display/3679284
---
Published on 2016-05-20 09:41:07
(文章來自) Article From: